As published in Soky Magazine.
Fall is here, and in the spirit of this beautiful season, Timesavers Caregiving & Concierge started their Proactive Aging Series with Fall Prevention.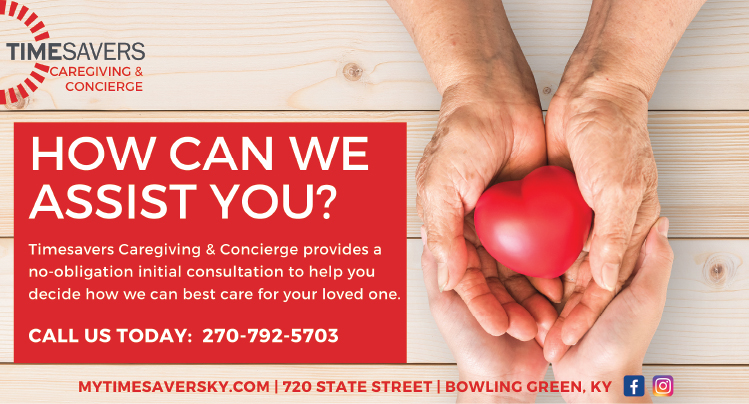 We discussed ways to help prevent a fall by taking stock of our surroundings and adding tools and techniques to support aging with grace. In addition, Dawn shared how exercise is a significant factor in preventing a fall from happening.
Here are some facts about falls that everyone should know and below is the link to a CDC website that has more detailed information.
• Falls in older adults are preventable
• Falls are a significant cause of morbidity & mortality in older adults
• One in every four older adults has reported falling
• Falls are increasing as more people turn 65
• 88 older adults on average, die each day from a fall
Centers for Disease Control and Prevention's STEADI program, Stopping Elderly Accidents, Deaths & Injuries: https://www.cdc.gov/steadi/pdf/steadi_clinicianfactsheet-a.pdf
Let's dive into some of the ways to help prevent a fall. The home is a great place to start when being proactive about aging. According to the National Institute on Aging, "Six out of every ten falls happen at home, where we spend much of our time and tend to move around without thinking about our safety." Here are some safety-proof tips from NIH to make your home safer:
• Have handrails on both sides of the stairs and make sure they are secured tightly
• Have good lighting throughout your house, including night lights
• Make sure all walkways are clean and neat
• Check that all carpets are fixed snuggly to the floor
• Remove small area rugs or throw rugs
• Mount grab bars near the toilet and on the inside and outside of your tub/shower
• Make sure that surfaces that can get wet have non-skid mats
• Have a flashlight in case of a power outage, and always keep your phone near you
At Timesavers, we strive to provide educational information and connection to important resources. The National Institute on Aging is an excellent resource for all those who are trying to support aging with grace. Here is an additional link to some great information for fall-proofing your home: https://www.nia.nih.gov/health/fall-proofing-your-home.
Working toward eliminating the external obstacles from our personal environment is a great way to begin fall prevention. Next, we need to turn inward to build balance and stability that will add to our layers of protection. Dawn from Life Active 50 Plus Fitness has a BS in Exercise Science, is a Certified Exercise Physiologist and a Certified Functional Aging Specialist. Her finger is on the pulse of what the 50-and-over community needs to maintain independence longer.
Dawn states, "Balance and stability are the most overlooked part of a well-rounded fitness program." As we age, some of the typical health issues we face are:
• Muscle Weakness
• Skeletal Weakness
• Diminished Brain Function
These are just a few of the examples that Dawn shared in her presentation. There is a solution, though, to help us age well, and that is learning that exercise can be our friend! All exercises have available modifications to help meet an individual at their personal fitness level, resulting in a successful workout program. The most significant things that Dawn mentioned are giving it time, committing to yourself, putting in the effort and being disciplined, no matter what your fitness level is. We are so thankful to have Dawn as our partner in the Bowling Green community; she is dedicated to helping our aging population. Here are some of the exercises she can help you learn at Live Active 50 Plus Fitness.
• Foot Rocking
• Alternating knees
• Double heal, toe lifts
• Clock
• Body Sways
Timesavers believes that layers of support are the best option to maintaining health and independence. In the aging population, many services overlap each other to provide support as we age. At Timesavers, we value the relationships we have with our community partners that work daily with us to support our aging population. We would be happy to connect you with other excellent community partners like Dawn; just give us a call at 270-792-5703. It's an honor for Timesavers Caregiving and Concierge to serve the community, one family at a time.
-Information sourced by Laura Deglow, Timesavers and Dawn Jones, Live Active 50 Plus Fitness, written by Lynn Griffin