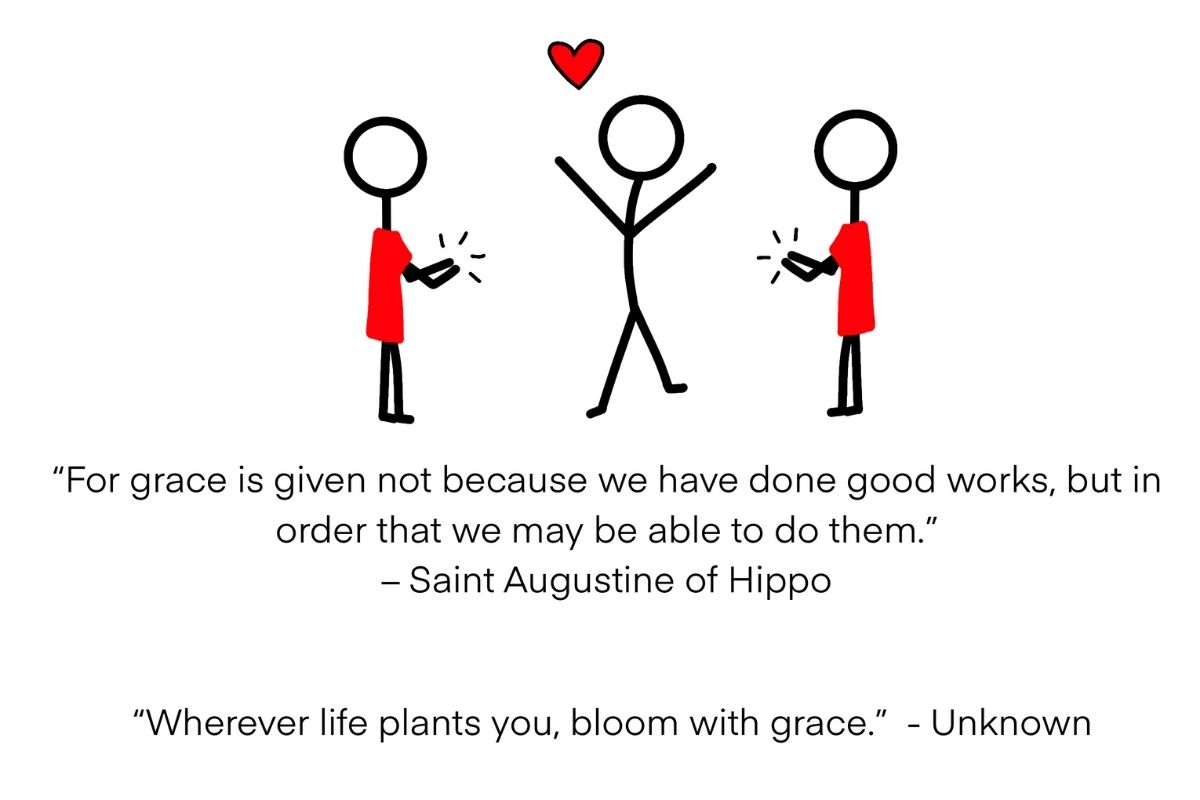 Grace at Home
After many hours of research, personal experience and extensive planning, Timesavers has created a unique concept to offer this region. Timesavers Caregiving and Concierge is very excited to announce our *NEW* program: Grace at Home. We want to be that connective web to fill the gaps as people age with grace.
The aging continuum brings with it different levels of needed assistance. It can happen slowly or quickly and for each of us, it begins at different points in our lives. A commonality is aging moves in one direction only and that requires new levels of support.
When people think of care in the home, they think of traditional caregiving. Traditional caregiving provides you with a set number of hours a day to support you or your loved one or have a caregiver present in case you need them. What Timesavers has recognized is that support early in the continuum can provide a fresh framework on a traditional concept. We are reframing the face of care and taking it from time to services. Our unique concept brings together a personal assistant model with a caregiver mentality. The Timesavers team has crafted a program that allows people assistance with exactly what they need and leaves them room to remain independent and self-sufficient – to age with grace. Grace at Home will be the answer you and your family are searching to find.

It's about choices – grace – dignity – safety – companionship.
Small Touches of Care to Age with Grace
Our program is offering a menu of amenities & small touches of care coordination services. We will help you see where you are in the continuum of care and map out a plan with you for each step of your journey. By providing support and resources along the way, we play a role in assisting without being a constant presence. Keeping you or your loved one independent for as long as possible is the goal. Timesavers will assist with the busy schedules and life transitions you are facing as a family. This is supplemental support right where you need it and will allow you to get back to your day. Most of these items can even be done while you or your loved one are out living life.
Wake Up/Dress/Medicine Reminder

Breakfast/Medicine Reminder

Lunch/Medicine Reminder

Dinner/Medicine Reminder
Laundry

Shower Visit/Lotion/Dress

Tuck in /Med Reminder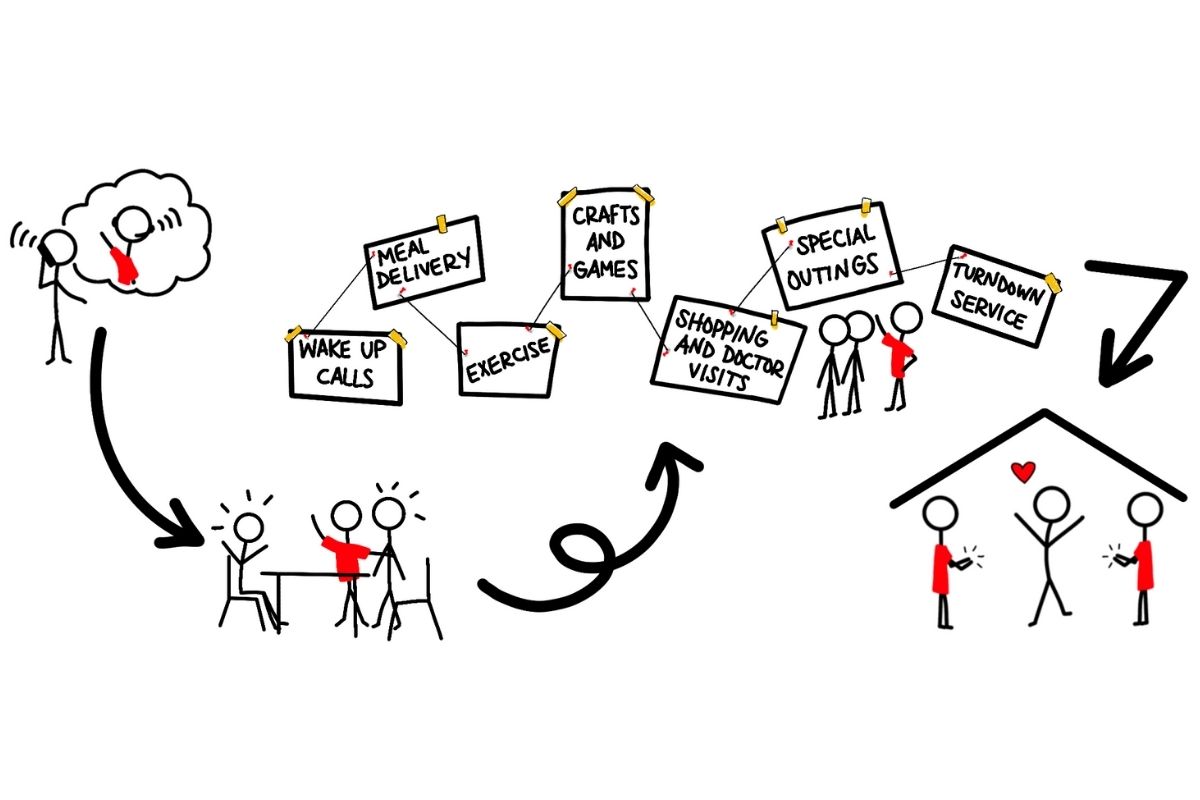 Daily Self-Sufficiency
To age with grace, our team will provide recommendations on technology and resources to assist in keeping up with daily self-sufficiency. Does your loved one have a favorite activity that they are not able to participate in as much due to aging factors? Reading is an activity that quickly comes to mind and our team will gladly spend the time to share in that activity. One of our grandfathers was a businessman, who, as he was aging, struggled to read his favorite newspapers. Having breakfast prepared and the paper read aloud as he ate allowed him to continue to be engaged and carry on his banter among friends. Understanding how we could assist allowed him to keep his dignity outside his home…with a little grace from an empathetic assistant.
Do you use a pharmacy that doses individually?

Have you used a virtual assistant to help with reminders?

Are you familiar with an app for current medications and track as they change?
Grace at Home can make a difference
Grace at Home can be the difference between remaining in your home longer or the need to move to a facility before you are truly ready. We used to think that required hiring caregivers in the home, but we want to offer the services that could push that need further out. Ideally, this program is for someone who needs just a few hours of assistance versus 'round the clock care. Our program offers you a new option in an ever-changing world. If you or someone you know could use just a little support to retain independence, Timesavers is the answer. Life is a journey. We can help you navigate its many detours and bumps, assisting through the power of grace.
A new option in an ever-changing world

A personal assistant model with a caregiver mentality
Assistance with exactly what is needed

Remain independent and self-sufficient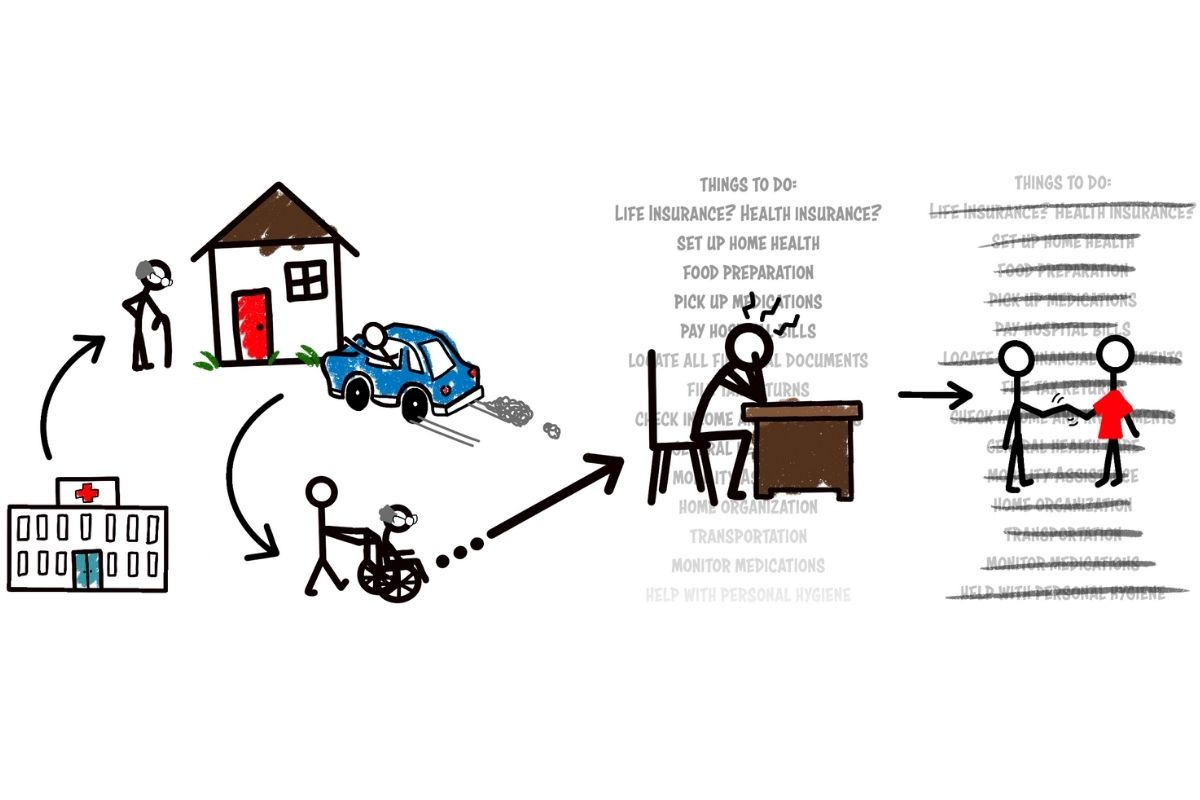 Resources
We will work with you and your family to make decisions regarding Future Planning, Long-Term Goals, Consistency of Care and more! Using every tool available to us, we will help you move forward in determining what makes sense for your unique situation. From the initial consultation to the next steps about quality care and resources, wherever you or your loved one may be in the continuum of care, it is our mission to allow individuals to age with grace and dignity; allowing them to have choices about where and how they age.
We provide a no-obligation initial assessment and consultation to help you decide how we can best care for your loved one. Fill out the form below and our team will be in touch as soon.