Every year we love sharing the holiday spirit by sending cards to our clients and employees. This year we want YOU to help us design the card that we send out.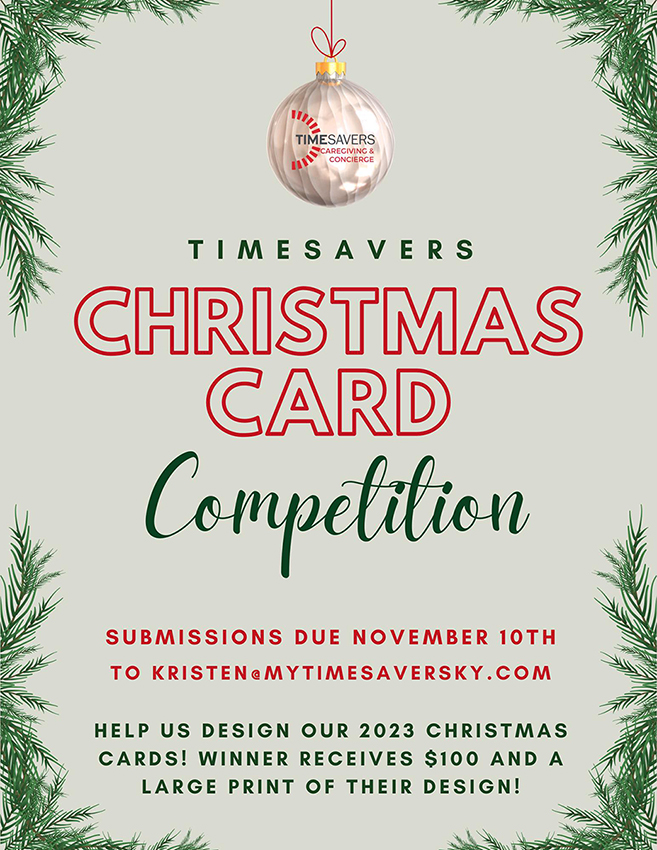 What do you need to do?
• Draw, color, or design a Christmas-themed picture
• Submit your artwork to kristen@mytimesaversky.com by November 10, 2023
Who can participate: Anyone of all ages!
How will it work?
• After you submit your design, we will choose the top competitors that we think are the best ones. We will then post them to our Facebook page for the public to vote on!
The winner will be announced on November 22, 2023, and will receive $100 along with a large print of their design!
We are so excited to see all of your submissions!